Military or Emergency Services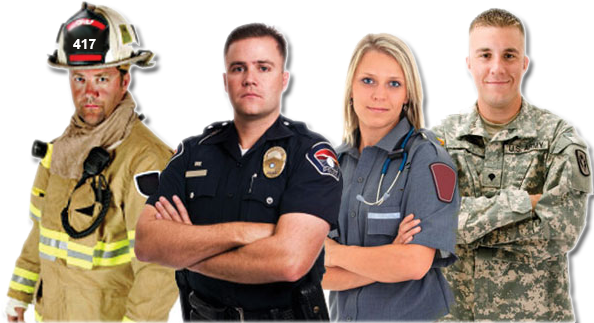 Are you?:
A member of the Armed Services? Either Active Duty? Veteran?
Police Officer?
A Firefighter?
A Paramedic or EMT?
Here at FuZion Vapor, we choose to support our Hero's who protect us every day! We want to thank you the best way we can! If you email, [email protected] with your Military email, department email, or if you can provide an attachment with your Department, State etc issued ID. We will add you to the correct discount group, no codes to remember and it automatically applies the discount when you order with us! We want to thank you for your service and protecting us! This discount applies only to Fuzion Vapor products.
(The reason we ask for you to email us from either your Military or Department email or your personal email and provide a form of ID, is because we do NOT like anyone taking advantage of something they have not earned. We do not like impersonators. Thanks!)